Wiley publishes a number of books that may be of interest to you, a selection of which can be found below. Simply click on any of the images or titles for further information. For a full list visit www.wiley.com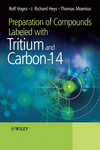 Preparation of Compounds Labeled with Tritium and Carbon-14
Rolf Voges, J. Richard Heys, Thomas Moenius
ISBN: 978-0-470-51607-2
Hardcover | 682 pages | March 2009A comprehensive and authoritative discussion of the strategies, synthetic approaches, reactions techniques, and resources for the preparation of compounds labeled with either of these isotopes. A large number of examples are presented for the use of isotopic sources and building blocks in the preparation of labeled target compounds, illustrating the range of possibilities for embedding isotopic labels in selected moieties of complex structures. Topics include:
Formulation of synthetic strategies for preparing labeled compounds
Isotope exchange methods and synthetic alternatives for preparing tritiated compounds
In-depth discussion of carbon-14 building blocks and their utility in synthesis
Preparation of enantiomerically pure isotopically labeled compounds
Applications of biotransformations
---

Bioinorganic Medicinal Chemistry
Enzo Alessio (Editor)
ISBN: 978-3-527-32631-0
Hardcover | 440 pages | January 2011Provides a comprehensive overview about medicinal inorganic chemistry. Topics like targeting strategies, mechanism of action, Pt-based antitumor drugs, radiopharmaceuticals are covered in detail and offer the reader an in-depth overview about this important topic.
---

Radionuclides in the Environment
David A. Atwood (Editor)
ISBN: 978-0-470-71434-8
Hardcover | 522 pages | May 2010This first book on radioactive elements in the environment offers expert, element-specific coverage of the occurrence, chemistry, and speciation of environmental radionuclides. With in-depth discussion of topics including natural radioactivity and americium and curium, students, researchers, and environmentalists will benefit from this important new addition to the Encyclopedia of Inorganic Chemistry.
---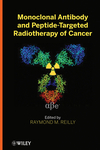 Monoclonal Antibody and Peptide-Targeted Radiotherapy of Cancer
Raymond M. Reilly (Editor)
ISBN: 978-0-470-24372-5
Hardcover | 632 pages | August 2010Expert discussion cover a range of diverse topics associated with this field, including the optimization of design of biomolecules and radiochemistry, cell and animal models for preclinical evaluation, discoveries from key clinical trials, radiation biology and dosimetry, and considerations in regulatory approval. With chapters authored by internationally renowned experts, this book delivers a wealth of information to push future discovery and help readers understand this hot pharmaceutical field.
---

Chemistry and Analysis of Radionuclides: Laboratory Techniques and Methodology
Jukka Lehto, Xiaolin Hou
ISBN: 978-3-527-32658-7
Hardcover | 426 pages | November 2010Written by chemists for chemists, this is a comprehensive guide to the important radionuclides as well as techniques for their separation and analysis. Readers are introduced to the important laboratory techniques and methodologies in the field, providing practical instructions on how to handle nuclear waste and radioactivity in the environment.
---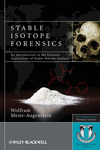 Stable Isotope Forensics: An Introduction to the Forensic Application of Stable Isotope Analysis
Wolfram Meier-Augenstein
ISBN: 978-0-470-51705-5
Hardcover | 296 pages | March 2010The first comprehensive overview and guide to forensic isotope analysis, an exciting new application of stable isotope analytical techniques. Topics are introduced using examples and real-life case studies such as food quality control where isotope analysis has already had a major impact in terms of consumer protection.
---

Diagnostic Imaging, 6th Edition
Peter Armstrong (Medical College of the St Bartholomew's and the Royal London Hospitals ), Martin Wastie (University of Malaya Medical Centre, Kuala Lumpur, Malaysia ), Andrea G. Rockall (St. Bartholomew's Hospital and Barts and the London School of Medicine and Dentistry )
ISBN: 978-1-4051-7039-0
Paperback | 480 pages | April 2009
As the ideal introductory textbook for medical students, junior doctors, trainee radiologists, and practising clinicians, this new edition of Diagnostic Imaging explains the principles of interpretation of all forms of imaging, offering a balanced account of all the modalities available, explaining each technique and when to use it.